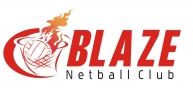 Blaze Netball Club
Area: UXBRIDGE
Contact Details

Rosedale College
Wood End Green Road
Hayes,
Middlesex,
UB3 2SE
England
Email Us
Website: http://www.blazenetball.co.uk
We are based in Hayes, Middlesex and train at Rosedale College, Wood End Green Road, Hayes, Middlesex, UB3 2SE on  a Wednesday night during term time.

We are a very friendly club and we offer netball opportunites for players of all standards from beginners to those new to Netball.   We have youth netball, adult netball and back to Netball!

ADULT NETBALL

Our Adult Netball section plays in local leagues in Ruislip and Hayes with teams in various divisions, as well as a team entered into the Middlesex County League.  We organise various social events, take part in tournaments and organise tours throughout the year.  Our training time is: 8.00 - 9.30 p.m. For more information visit our website: www.blazenetball.co.uk

YOUTH NETBALL

Our Youth Section trains weekly during term time: 6.00-7.00 p.m.  We have a group for High Five Netball for players up to Year 6 and the full netball game for players in Year 7 - 11.  Have fun, receive great training and skills development from excellent coaches!  For more information visit our youth website: www.blazenetballacademy.co.uk

BACK 2 NETBALL

Not played netball since school?  New to Netball?  Want to get back into the game you love?  Looking for a new fun activity?

We offer weekly Back to Netball sessions during term time at Rosedale College, 7.00 - 8.00 p.m.  These sessions are absolutely for all ladies regardless of your age or fitness so sign up now and come along to our next session!  Visit our back to netball website for more information:  www.blazeback2netball.co.uk

If you want to come along to our next session or have any questions for us then please e-mail: blazenetball@yahoo.co.uk and we look forward to seeing you soon!










Our category listings:
Netball : 2 - Netball Clubs
Netball : 4 - Netball Teams
Netball : Teams