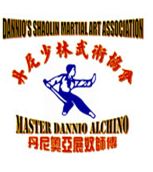 Shaolin Kung Fu
Contact Details
Dr Dannio Alchino

78B Market St
Omagh,
Co.Tyrone,
BT79 0AA

Fax: 07834 387 169
Email Us
Website: http://dannioalchino.com
Dr. Dannio Alchino (51st Generation in Shaolin Tradition) has being practicing Chinese Martial Arts for over 26 years, having spent most of his childhood and early adulthood in the East training under many distinguished Masters, such as Chong Meng Joo, Liu Wu Chiang, Wong Man Shiew, Chan Git and Janus Wong Lam.
He is widely recognised and respected globally by many masters and Associations. Master Alchino is highly skilled in many different Shaolin Weapons, Drunken Boxing Monkey Boxing, Shaolin Hard and Soft Chi Gung. He is also qualified International Judge and Referee. Having established branches in over thirteen countries, he regularly holds seminars' and workshops in Martial Arts, security personnel and advisor to many Martial Arts Associations and Security Agencies globally.
He has competed and demonstrated his skill in numerous Eastern Countries. Dr Dannio Alchino now concentrates his energy and times to teaching Martial Arts. His dedication to Martial Arts and outstanding skill continues to be recognised and honoured world wide by numerous Martial Arts Federations and currently holds 8th Dan/Degree.
He is widely recognised throughout Ireland not only for his Martial Arts credibility but for his healing skills and has several Medical Clinics throughout Ireland. He works in conjunction with the National Health Service, Hospitals and Doctors. As full time Doctor in Oriental Medicine he specializes in eastern healing methods Acupuncture, Tui Na, Herbal Medicine and Chi Healing.
Our category listings:
Martial Arts : Clubs and Associations
Martial Arts : Coaching
Martial Arts : DVD's
Martial Arts : Teams