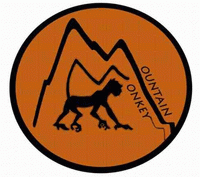 Mountain Monkeys
Area: WIGAN
Contact Details:
Innes MacDonald

02 Abinger Road
Garswood Wigan
Greater Manchester,
WN4 0RN
United Kingdom
Phone: 07799286836
Email Us
Website: http://www.mountainmonkeys.co.uk



Mountain Monkeys aims to offer opportunities for a variety of adventures through the enjoyment and appreciation of the outdoors.

 

We strongly believe in the beneficial impact adventures in the outdoors can have on any individual.

 

All activities we offer aim to develop confidence, communication skills and team work but most importantly bring fun and adventure for all.

 


We provide outdoor activities which include Ghyll Scrambling, Rock Climbing, Archery, Abseiling, Raft Building, Kayaking, Open Canoeing, High Ropes, Guided Walks, Family Days, Teralyean Traverse and Guided Mountain Walks.

 

 



Ideal for Birthdays, Stag and Hen Groups, Corporate, Families, Team Building as well as schools and groups of young people

.  We also run a selection of Charity Events

, such as National 3 Peaks Challenge, Charity Abseils, Yorkshire 3 Peaks and Climb Everest Challenge.

We also offer a selection of mobile activites; mobile climbing wall, archery, forest schools workshops and more, which we can bring to schools, communities and public events
Our category listings:
Archery : 8 - Facilities
Archery : 8 - Facilities
Archery : Coaching
Archery : Coaching
Canoeing : 4 - Canoeing Facilities & Approved Centres
Canoeing : 4 - Canoeing Facilities & Approved Centres
Gaelic Sports : Facilities
Mountaineering : Coaching
Mountaineering : Coaching
Mountaineering : Facilities
Mountaineering : Facilities
Orienteering : Coaching
Orienteering : Coaching
Orienteering : Facilities
Orienteering : Facilities
Rambling : Coaching
Rambling : Coaching
Rambling : Facilities
Rambling : Facilities
Rowing : Coaching
Rowing : Coaching
Rowing : Facilities
Rowing : Facilities