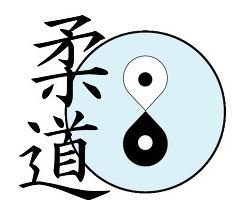 Exeter Judo
Area: EXETER
Exeter Martial Arts

2-4 Station Yard
(off Richmond Rd)
Exeter,
Devon,
EX4 4SP
England
Phone: 01392 663000
Email Us
Website: http://www.exeterjudo.co.uk
At Exeter Judo we currently have one mixed-grade session per week. It is a mix of technical training, agility elements and randori to give everyone the chance to develop their individual skills suitable for their ability level. Our instructors Mark and Nina want these sessions to be enjoyable and rewarding for all our judoka, regardless of their previous martial arts experience.
In our judo group we welcome new people of all levels at all times. If you are interested, please contact us to arrange a free taster session.
We train at the Exeter Martial Arts dojo near the Clock Tower in the centre of Exeter.
Our category listings:
Judo : Clubs and Associations
Martial Arts : Clubs and Associations