Mayor applauds Time to Shine for London's disabled children
5 August 2009
by Martin McElhatton
The listing was posted by
WheelPower - British Wheelchair Sport - News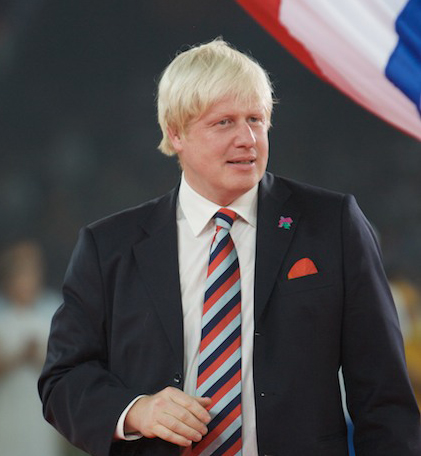 Mayor Boris Johnson has applauded a new initiative to provide sporting opportunities for disabled children from the 5 Host Boroughs for London 2012 called Time to Shine as part of the Mayor of London's education legacy plan.
Mayor Boris Johnson said: 'With the 2012 Olympic and Paralympics Games in our sights, there has never been a better time to encourage more kids into sports. I am impressed by the range of disability sports offered during Time to Shine and I want to encourage all the budding Paralympic champions who participated to keep up their good work. It is imperative that the London 2012 Games are as inclusive as possible and great Wheel Power initiatives like this will certainly help us achieve our goals.'
WheelPower is the charity that Olympic Park contractors raised monies for to host Time to Shine at Stoke Mandeville Stadium, home of the Paralympics, between 28th -31st July 2009 as part of an initiative to increase young disabled people's awareness of, and activity in, a number of sporting and cultural activities. WheelPower Chief Executive, Martin McElhatton said, "WheelPower was delighted to be host over 50 children from the 5 Host Boroughs and Time to Shine provided them the opportunity to try a range of sports and art in what was a fantastic experience for them. Thanks to the support of the Boroughs and the Olympic Park Contractors we have been able to give this opportunity to inspire the children to take up sport and see it as a way to stay fit and healthy."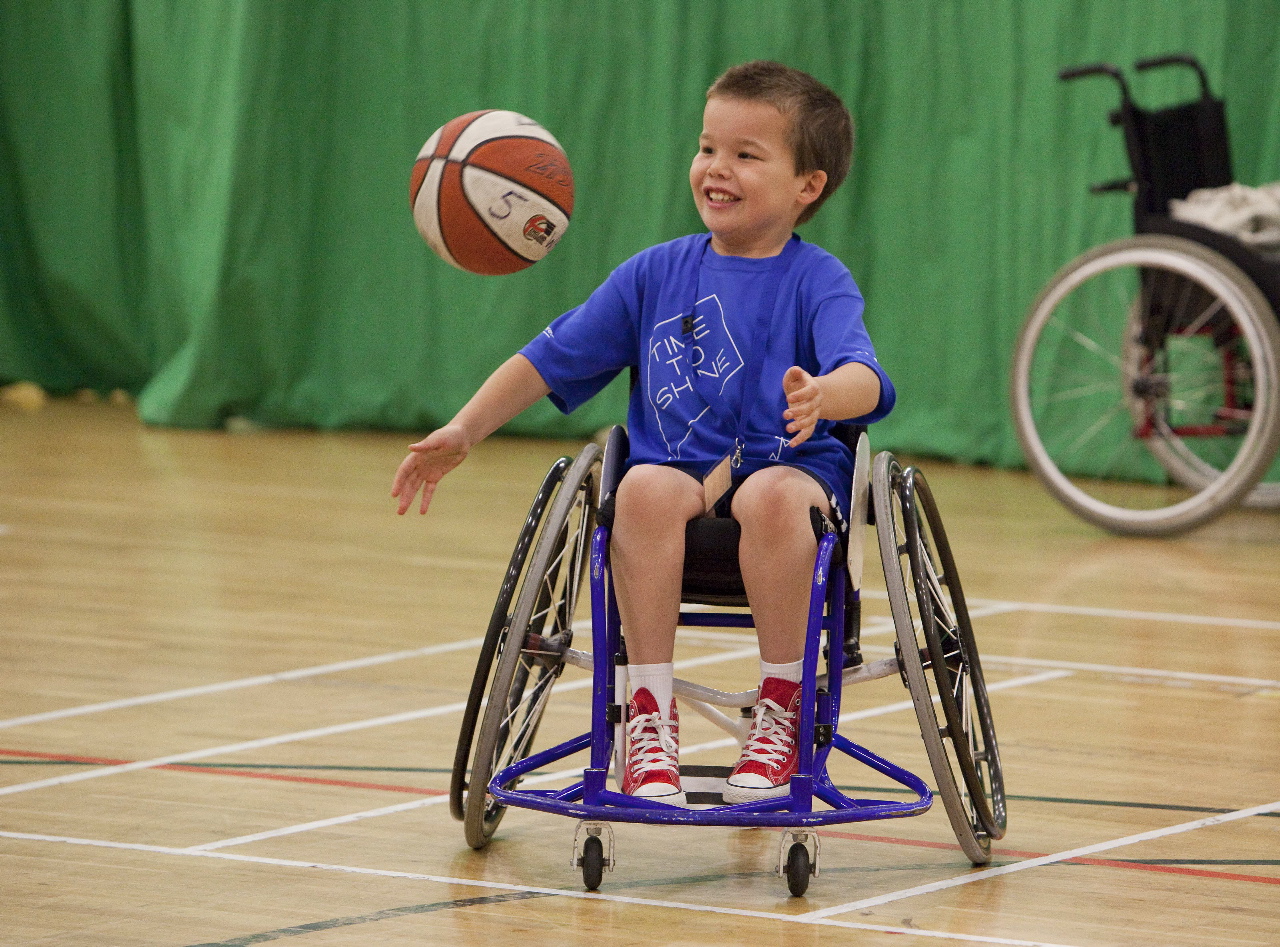 CLM along with other Olympic Park Contractors arranged Time to Shine 2009 and ensured this was a free event. It had been made possible through the generous contributions by the contractors working on the Olympic Park. All costs, including travel, meals, accommodation and coaching were included.
The event was aimed at children of primary school years 5 and 6, although children from school years 4 and 7 were eligible, and be inclusive of all disabilities. Siblings of the participating children were also invited with parents to enjoy the event with them as a real family experience.
The over 50 children came from the 5 host boroughs (Newham, Hackney, Waltham Forest, Greenwich and Tower Hamlets) and took part in sports including Archery, Athletics – field and track, Basketball, Boccia, Cycling, Handcycling, Hockey, Polybat, Swimming, Table Cricket, Table Tennis and Tennis.
Over 50 volunteers, coaches and support staff from WheelPower and Olympic Park Contractors provided a safe and learning environment at the event.
Olympic Park Contractors included: CLM Delivery Partner, Atkins, Balfour Beatty, BAM Nuttall, Barhale Construction, Bovis Lendlease, Carillion, CT Plus, DHL Supply Chain, G4S, In-press Photography Limited, ISG, London Concreate, Mason Digital Mapping, McNicholas, Morrison Construction, Skanska, Speedy Hire, Team Stadium, UK Border Agency, Volker Highways, Wingage and WSP.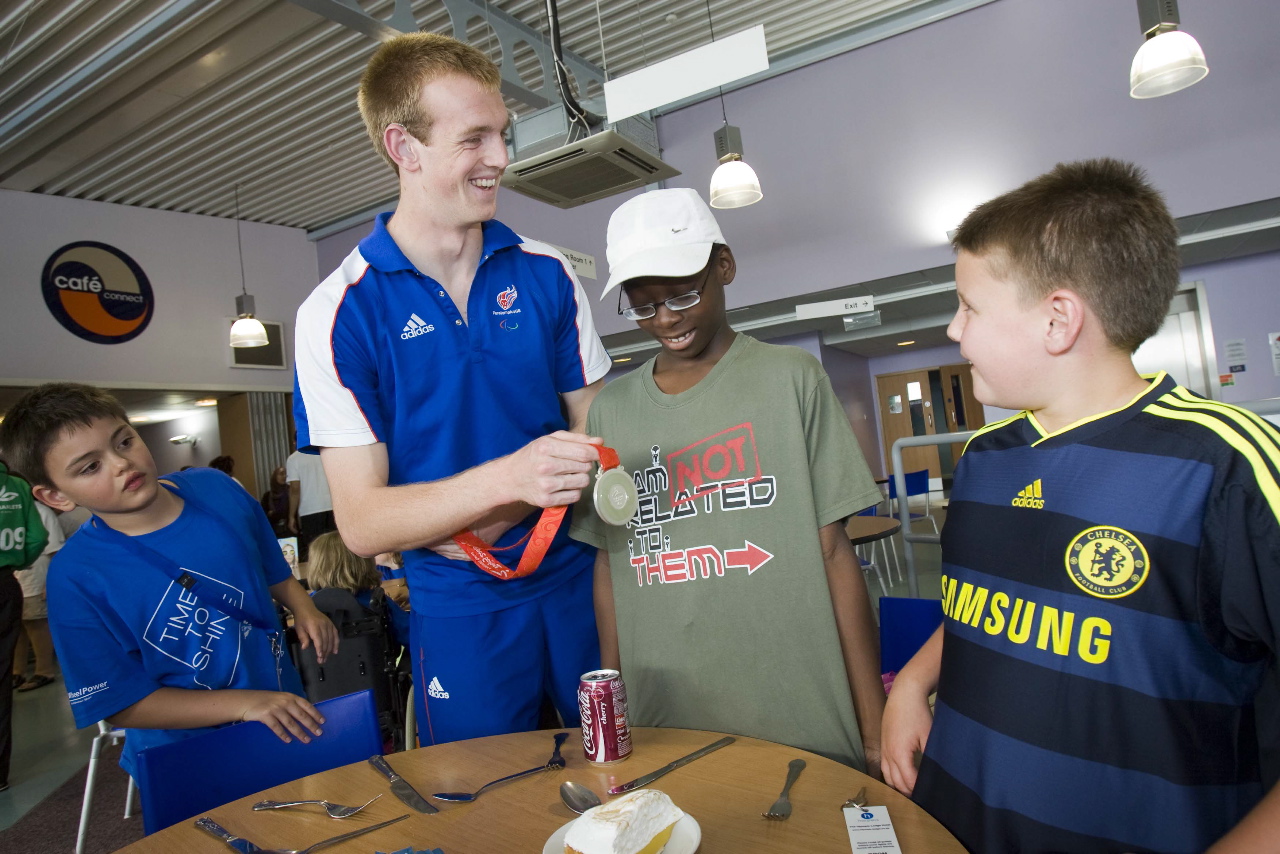 Beijing Paralympian's Andy Blake (wheelchair basketball bronze medal winner and Clare Strange attended the event and Paralympic silver medal winning athlete Ben Rushgrove showed the children his silver medal, the children were thrilled to actually meet "real Paralympians" after spending time at the Paralympic's home. (Pictures attached)
Ian Galloway, Programme Director from CLM expressed his appreciation in the programme that was distributed and said "On behalf of the Olympic Park Contractors, I would like to say thank you to everybody who has contributed and helped us achieve our target to ensure that these children have an amazing experience. This would not have been possible without their support and fundraising efforts. This event has seen over 40 volunteers from the Olympic Park contractors and CLM and I would like to personally thank them for their energy and enthusiasm they have given to this event.

I would also like to express our appreciation to Stoke Mandeville Stadium and the WheelPower Team, for providing such inspirational opportunities and facilities. As the birthplace of the Paralympic Games it seems fitting that we hold our event with you in the hope that we find our Paralympians of the future."