Keyline Cup - 2008
DUNDEE UNITED WIN
15th KEYLINE CUP
Left: Dundee United captain Lee Wilkie strides forward to lift the Keyline Cup. Right: Argyll and Bute Councillor Duncan MacIntyre addresses the crowd before the presentation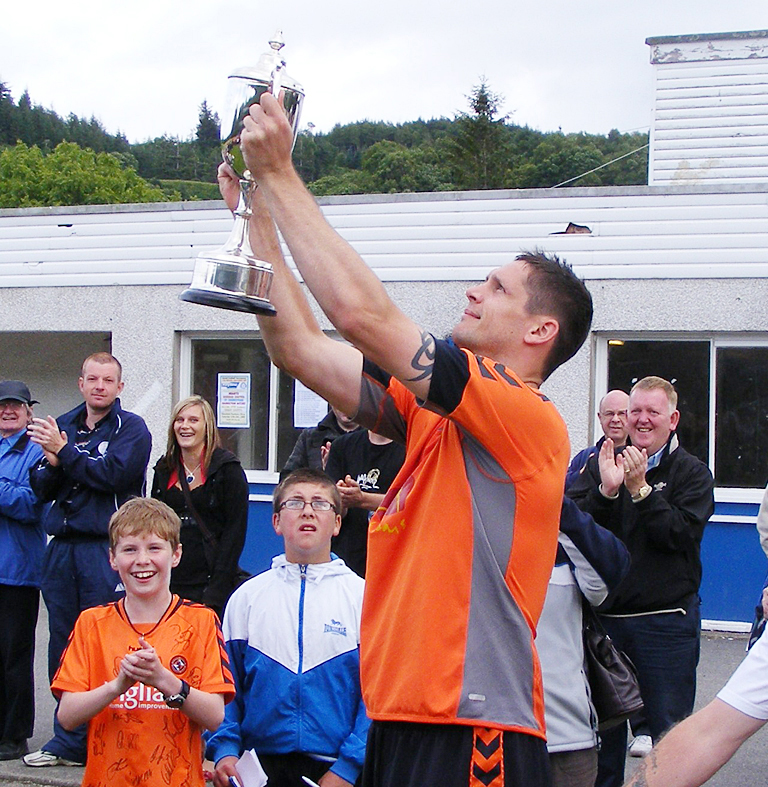 Lee Wilkie proudly lifts the Keyline Cup aloft
Dundee United's Willo Flood receives his Player of the Tournament medal from Councillor MacIntyre
| | | | | |
| --- | --- | --- | --- | --- |
| Team | Score | | Score | Team |
| OBAN SAINTS | 0 | v | 0 | ST JOHNSTONE |
| HEARTS | 0 | v | 1 | HAMILTON ACCIES |
| ALLOA ATHLETIC | 0 | v | 0 | DUNDEE UNITED |
| OBAN SAINTS | 2 | v | 1 | HEARTS |
| HAMILTON ACCIES | 1 | v | 0 | ALLOA ATHLETIC |
| DUNDEE UNITED | 4 | v | 1 | ST JOHNSTONE |
| HAMILTON ACCIES | 2 | v | 1 | OBAN SAINTS |
| ST JOHNSTONE | 0 | v | 0 | ALLOA ATHLETIC |
| DUNDEE UNITED | 2 | v | 0 | HEARTS |
| HAMILTON ACCIES | 1 | v | 1 | ST JOHNSTONE |
| ALLOA ATHLETIC | 1 | v | 4 | HEARTS |
| OBAN SAINTS | 0 | v | 1 | DUNDEE UNITED |
| HEARTS | 0 | v | 2 | ST JOHNSTONE |
| ALLOA ATHLETIC | 1 | v | 0 | OBAN SAINTS |
| DUNDEE UNITED | 2 | v | 0 | HAMILTON ACCIES |
Action from what turned out to be the deciding game in the tournament. The last match of the day between Hamilton Accies and Dundee United would determine who won the competition. United won an enthralling game 2-0 thanks to goals from Morgaro Gomis and Spanish trialist Pablo
More action from the game between Hamilton Accies and Dundee United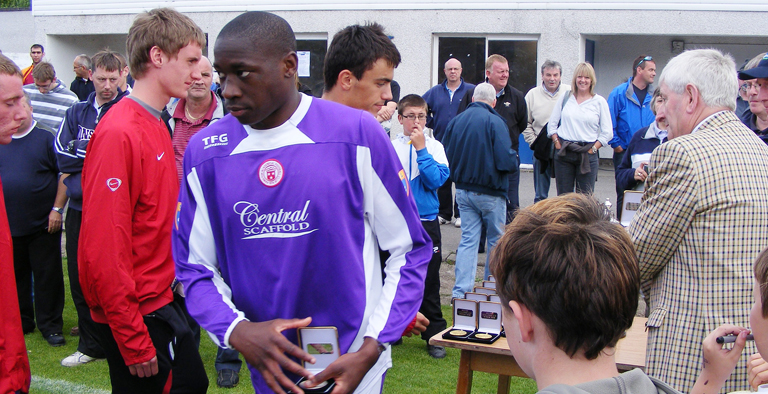 The young Hamilton Accies players receive their runners up medals from Councillor MacIntyre.

Part of the large crowd who watched an entertaining days football at the Keyline Cup
Irish internatiional Noel Hunt (now with Reading) and Oban Saints defender Craig Campbell tussle for the ball.
Dundee United's Spanish trialist Pablo and Ross Graham in a midfield battle.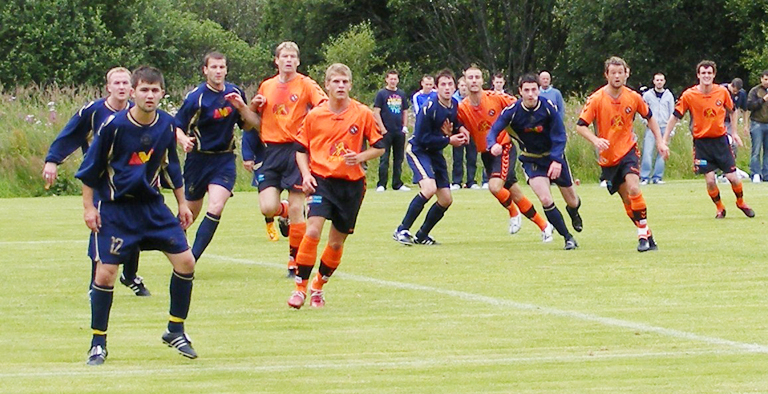 Saints have to be on their guard as United force a corner.
Darin Bryars and Donald Campbell close in on the ball
Willie Gemmell heads this United corner clear
Saints striker Darin Bryars gets his head to the ball watched closely by two United defenders
Saints manager Iain Jackson has a word with his players during the half time break. The Oban team played well against Dundee United losing by the only goal of the game scored by Noel Hunt three minutes from time.
Three of the nine match officials - John Mackie, Peter MacCallum and Donnie Brooks take a well earned half time break during the Saints v United game. The other officials were: JIm Pearson, Don Flanagan, David Mitchell, Robert Marshall, David Paterson and Tim Woodcock.
A good crowd of spectators turned up to watch Saints against United.
Allan MacKay takes on the St Johnstone defence
Donald Campbell jumps for this corner with a St Johnstone defender
Noel Hunt in action against Alloa Athletic
Action from the Hamilton Accies v Alloa Athletic match
Saints feature in Barcelona match programme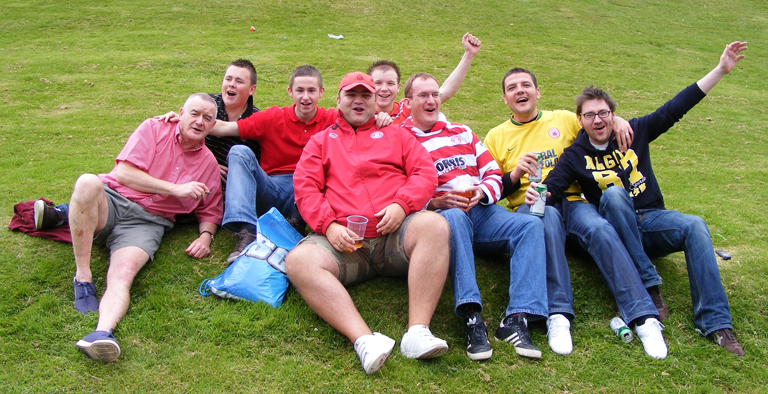 Hamilton Accies fans enjoyed their day at the Keyline Cup Tournament